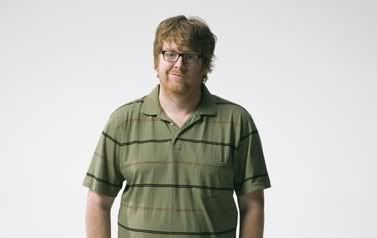 Hit up Largo at the Coronet last night for the first time since the venue moved locations to see Sarah Silverman and Friends. If you are familiar with Largo when it was located on Fairfax, the new La Cienaga location has the same vibe even in the bigger theater – dark colors, intimate lighting. Overall, I think the comedy experience here is excellent. The theater is not huge (280 seats) so all the seats are still close and there is no pressure to buy drinks. I am actually looking forward to when they put in a bar so that I can go early and hang out before the show. Traditional comedy clubs should grasp this concept – create an environment that people want to spend time and invariably they will spend money without being forced to do so.
Steve Agee, Sarah Silverman, and Todd Glass left the biggest impressions on me. This was my first time seeing Agee and he was hilarious. His joke about "Balls at 12″ was the joke of the night. I would love to see him do a longer set and will definitely hit up his 40th birthday show in February. Sarah Silverman was hilarious as always and Todd Glass was great. Glass has this interesting thing he does on stage where he is constantly taking the pulse of the audience. It works really well.
Nick Swordson was supposed to be in the line-up but apparently he missed his flight from Hawaii. I got word he was at the Improv though sometime that evening…so I'm not sure what the deal was there.
If you get a chance, head on over to Largo at the Coronet. I'll probably be recommending the Steve Agee 40th Birthday show in Weekly Picks, so stay tuned.
2009 Comedy Season Totals
Show Count: 6. Total Ticket Cost: $38. Total Min. Drink Cost: $12